Every week when I go looking for new music to review, I am always both delighted and dismayed. I am delighted to find new works from all over the world, making music in beautiful, bizarre, and innovative ways. I am dismayed by the fact that the media very,
very
rarely sheds light on such beauty, and mostly just programs the public with garbage. It is my love of music in its pure forms that keeps me searching and exploring.
Alex Isley,
Love/Art Memoirs (EP)
Location: Los Angeles, CA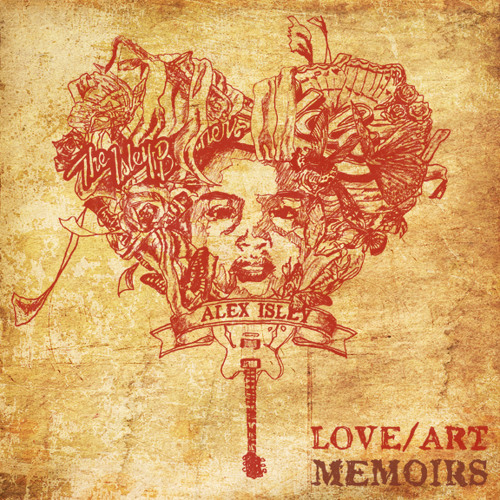 Am I late? Did you guys know that Ron Isley's niece and Ernie Isley of the iconic Isley Brother's daughter was a musician? I found Alex's music, while scavenging Soundcloud for something worthy of blogging about. I was having a terrible time of it, and listening to some of the most RIDICULOUS music ever, when I came across the title "
Set in Stone
," which caught my attention. I clicked the song, and fell into a new obsession instantly. This is the song for anybody who has ever been played or as my homie Talia Taylor so hilariously put it, has caught themselves in a "boo thang" situation.
While "Set in Stone" is the first and remains my favorite song on the project, the entirety of
Love/Art Memoirs
is magnificent. Something to note is that Alex also produced the entire project (GO FEMALE PRODUCERS!). I found myself enchanted by her rich harmonies and lovely tone. Her riffs are powerful without being overdone, and her writing is poetic without being cheesy.
Some standouts on the EP are "F.D.A.," which stands for "Falling, Down, Away." This song is a bit of departure from the otherwise consistent style on the EP, and the lyrics are very strong.
We were so sure of our future, the present makes me cry/
And so I use our past as a lullaby
Just those two lines right there made me feel some type of way. And isn't that the best music? The kind that leaves you "feeling some type of way?" Another jam on the project is "Into Orbit," which tackles otherworldly love. I really love that a lot of artists are getting more into talking about the galactic nature of love. Earth seems to be less and less a place that contain love, and so in our minds, or better yet in song, it lives on spacial bypass.
Okay... I know I sound like I'm on some
other
right now, so just check out the project on her
Soundcloud
.
Jesse Boykins, III,
P.O.P. (EP)
Location: Bi-Coastal: NYC/LA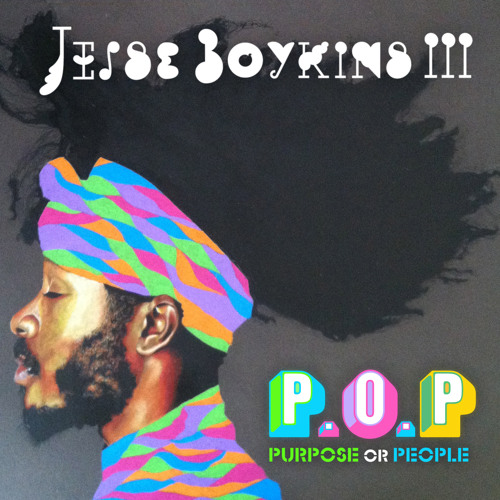 While I found Jesse Boykins, III mesmerizing from the first moment I saw him at a Chris Turner show in Oakland, his project will be reviewed with the same impartiality as used with any other artist, so for those of you who have heard me mumbling, "Jesse fine," randomly... that has no bearing on this review!
Jesse Boykins has some of the strangest riffs I've ever heard, but somehow he gets away with it. It's similar to the way Badu clearly hits off notes, but they've kind of become a part of the organic nature of her style. The first time I heard him sing, I thought, so... is the falsetto gonna end at any point? Haha... there were a lotttttt of high notes that night, as Chris Turner is also a fan of second soprano-ing it up, so my patience with men testing their upper register was spent by the time Jesse hit the stage. I've gotten to know him, musically, mostly through his features. He tends to Andre 3000 features, and make it seem like it's actually HIS song, rather than the artist... the main artist/producer ends up being a backdrop (see Zodiac's "Come" ft. Jesse Boykins III).
When I saw that his upcoming project was called "POP," I was a bit worried, until I learned that it was an acronym for Purpose.Or.People. It starts off very "poppy," though, much to my chagrin. I'm not really feeling the production on this project, and I'm curious why this is the direction he chose to go with it. I'm going to assume that his time spent in Europe performing has influenced his song. An example of a song that confused and dismayed me is "How Deep Is Your Love," whose production isn't really my cup of tea. It's the kind of thing that I'd bob my head to, if it were placed in an episode of Grey's Anatomy, but would never listen to again after that.
Of COURSE, it would have to be a Coldplay track that brings this project back to life for me. Jesse covers "Sparks," and I am completely enamored again. The mellow guitar mixed with the smooth strings mesh perfectly with Jesse's crooning on this joint. Other standouts are his "Wait In Vain," Bob Marley cover (which is a brief interlude), and "Amorous" -- an ode to the sensuality of woman, which samples a live show.
I'd call this project more mixtape than EP, as it is truly a mixed bag, and has more covers than original music. I'm a big fan of Jesse, but for me, P.O.P burst the bubble of perfection in which I had his music carefully placed. Check it out on Soundcloud.
WHAT ELSE IS POPPIN?!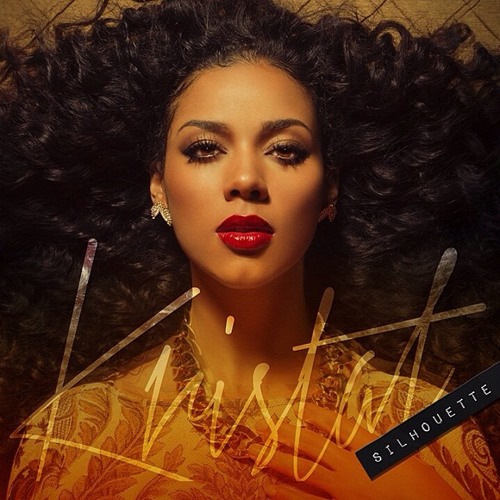 ARTIST: Kristal Lyndriette
SONG NAME:
Silhouette
LOCATION:
Unknown
WHY I LIKE IT:
Classy-hood-love-slap. That's how I would define this song. The lyrics are pretty staple, and it uses the trick of finding a "unique" word to describe lovemaking to differentiate itself from other songs like this, but I dig it, and this girl can SING! I hope she gets some awesome material to work with going forward.
WHERE DO I FIND HER?:
Twitter
ARTIST:
David Simmons
SONG NAME:
Be Mine
LOCATION:
Kansas City, MO
WHY I LIKE IT:
Amazing tone/harmonies, great riffs, and a catchy hook. I've been a fan of David's since I heard him cover Brandy's "Full Moon." I think his music would obviously go to the next level with better production and mixing.
WHERE DO I FIND HIM?:
Soundcloud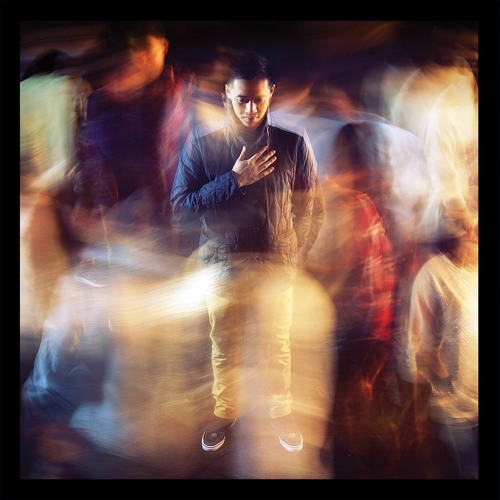 ARTIST: Eric Lau (producer)
SONG NAME:
For You (feat. Tawiah)
LOCATION:
London, Hong Kong, etc.
WHY I LIKE IT:
This is the song that first hipped me to this amazing producer's project
One of Many
. This song is jazzy, layered, and ethereal. I could definitely listen on repeat.
WHERE DO I FIND HIM?:
http://www.ericlaumusic.com